Please login to post comment
Hiring through Trycle placements
admin trycle

Oct 14, 2021

0 comment(s)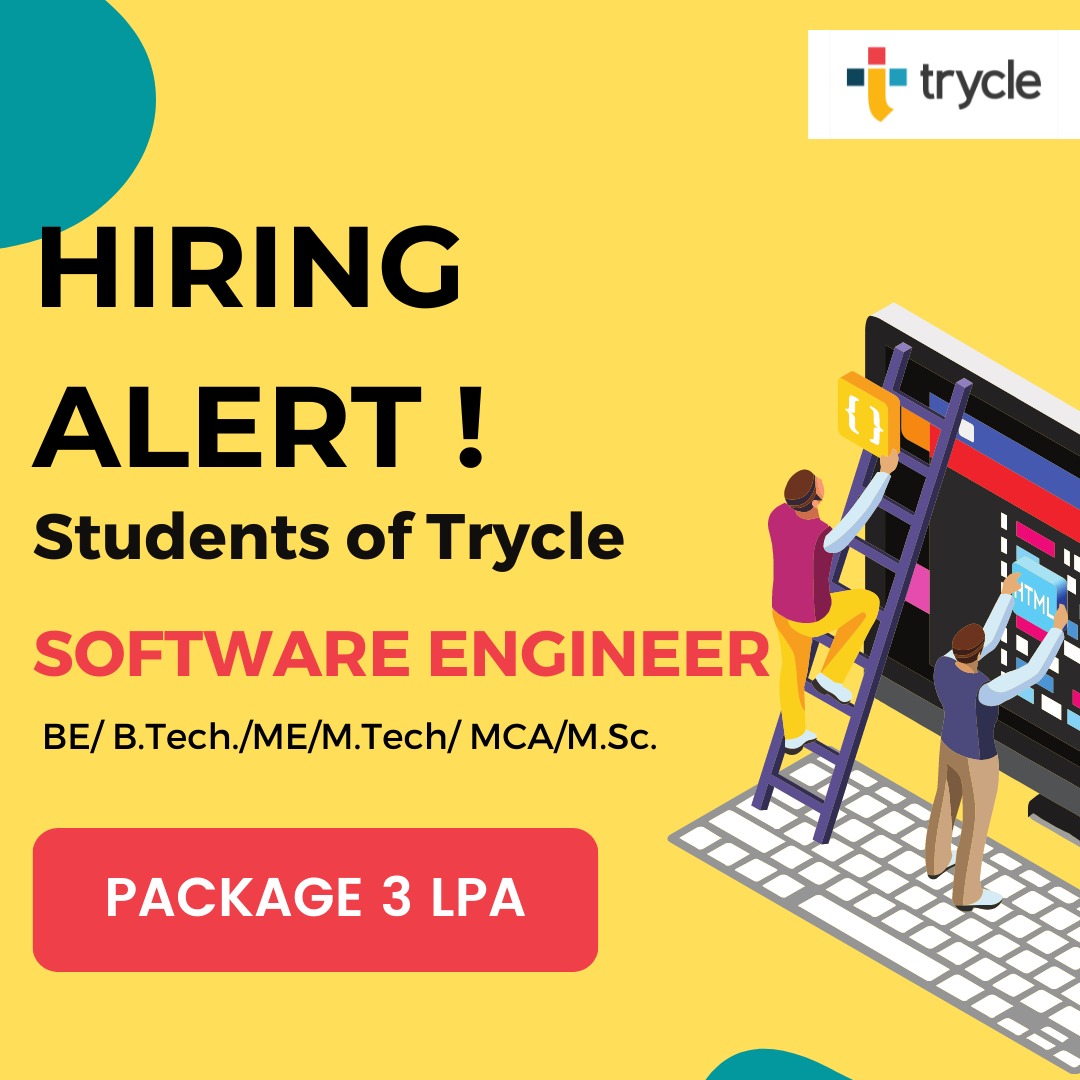 Associate Software Engineer.
Experience: Fresher
Salary Package: Rs.8,000 will be provided during the probationary period. 25000 per month will be provided after the probationary period.
Skills
Excellent knowledge of HTML and CSS
Excellent knowledge of Javascript, Jquery and comfortable in working with Javascript Libraries and Frameworks
Good knowledge of Object-Oriented Programming Concepts
Excellent knowledge of Javascript, Jquery and comfortable in working with Javascript Libraries and Frameworks
Good knowledge of SQL
Good knowledge of Java
Open to making a career in Salesforce Ecosystem
Willingness to work for the company at least two years
Looking to refresh or acquire these skills, Trycle can help you. All the above skills are easily accessible on the Trycle platform and you will be learning from experts. With an average work experience of 10 years, all the courses are taught in Malayalam by these experts from the technology world.
Web Development With PHP
Link: https://www.trycle.com/courses/web-development-with-php
ReactJS - From Beginner To Pro
Link: https://www.trycle.com/courses/reactjs-from-beginner-to-pro
Register to apply: https://recruitcareers.zappyhire.com/trycle/apply?source=1&company=1&job=12
( 0 ) comment(s)